These are really tasty little crackers to have with cheese, pesto – especially wild garlic pesto at this time of the year, or chutney.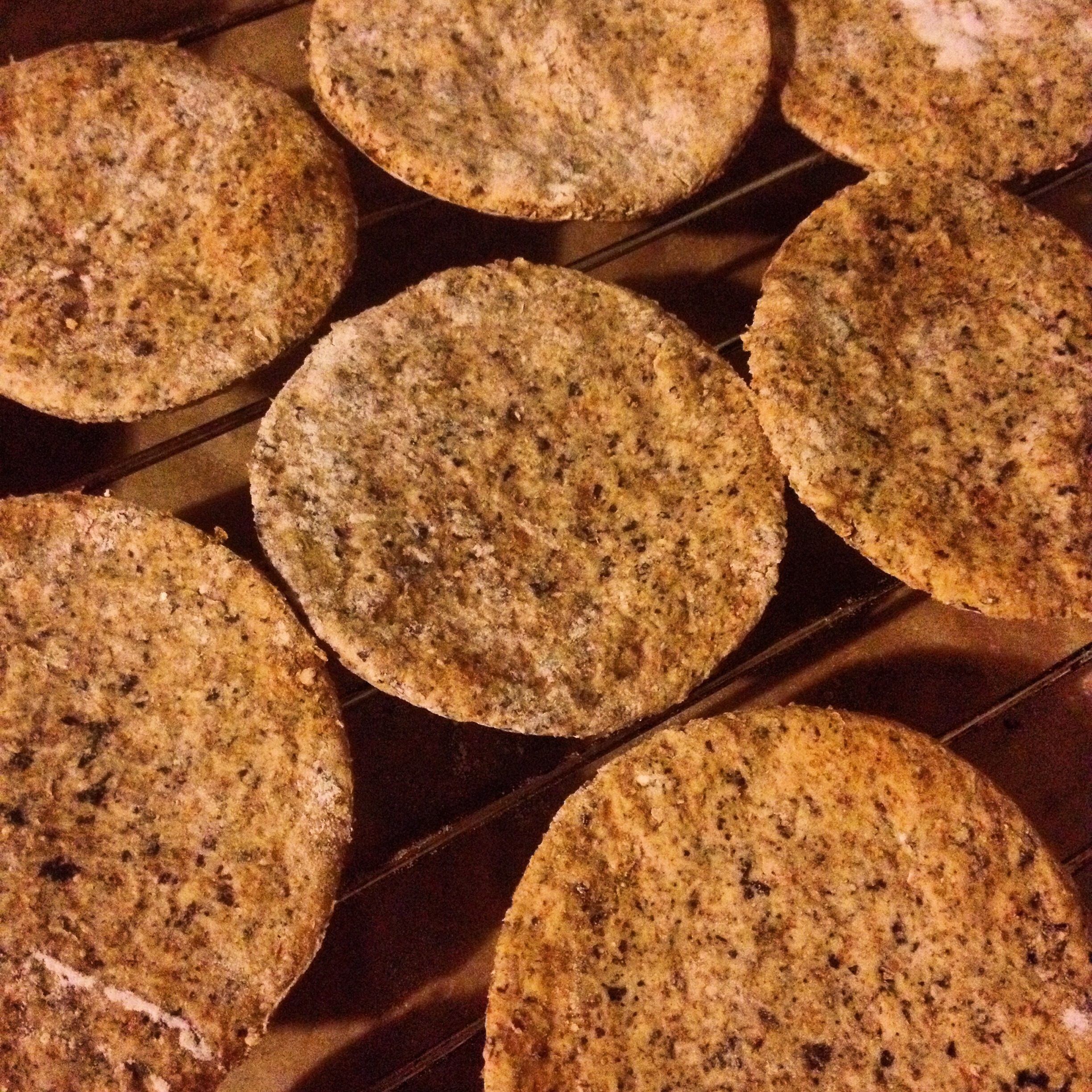 Ingredients
200g wholemeal flour
3g dried yeast
2 teaspoons dried flaked dulse
2 teaspoons nettle seeds
1/2 teaspoon salt
140ml warm water
(If you don't have nettle seed you can use poppy seed instead. If using pignut or caraway seed, just use one teaspoon.)
Directions
Mix all the dry ingredients together in a bowl, then add the warm water and mix through. Gently knead into a soft, slightly sticky ball.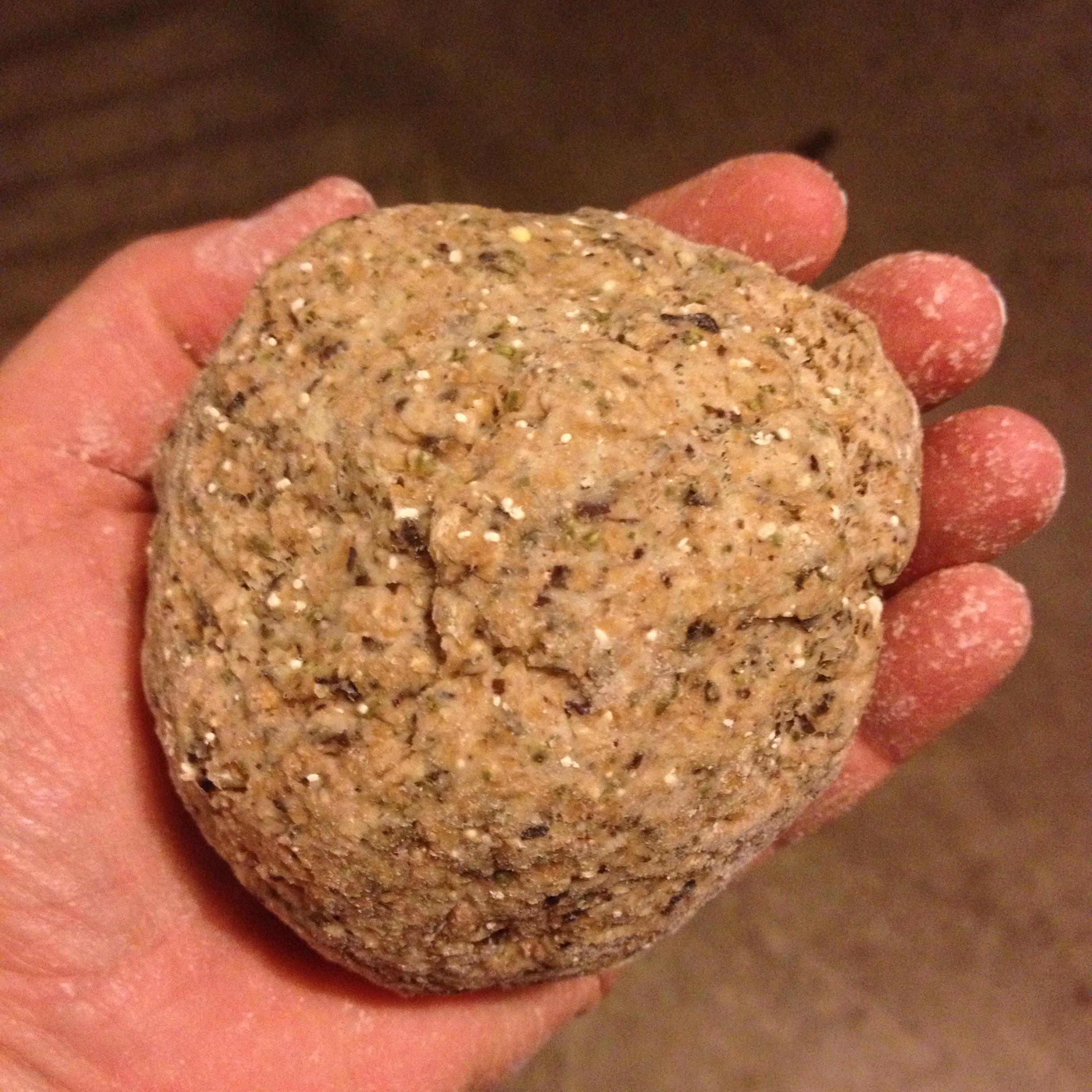 Cover the bowl with a damp teatowel and leave in a warm place for an hour. After half an hour put the oven on to warm to 180C. I find a conventional oven gives more even results than a fan oven.
Dust a clean table and rolling pin with flour. Then halve the ball and roll each one out to a thickness of 2mm. Try to make every set the same thickness to cook evenly. Cut out rounds with a biscuit cutter or cut into rectangular strips with a knife for 'thins'. Put the uncooked crackers on to a tray lined with baking paper.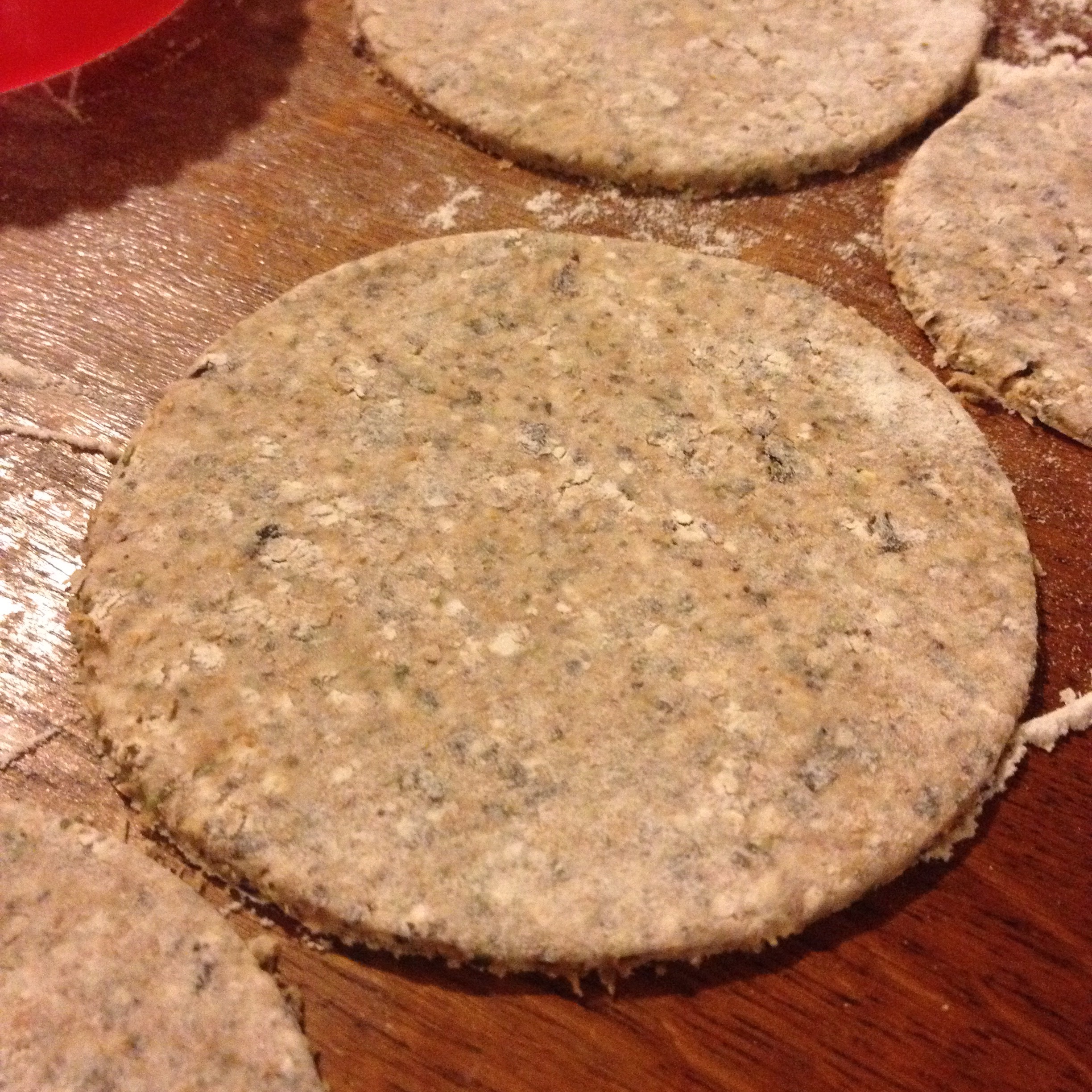 Now put in the oven and bake for 20 minutes. After 20 minutes is up, using a frying pan slice, slip the crackers onto a wire rack to cool. They cool in just 5 minutes.
Enjoy!